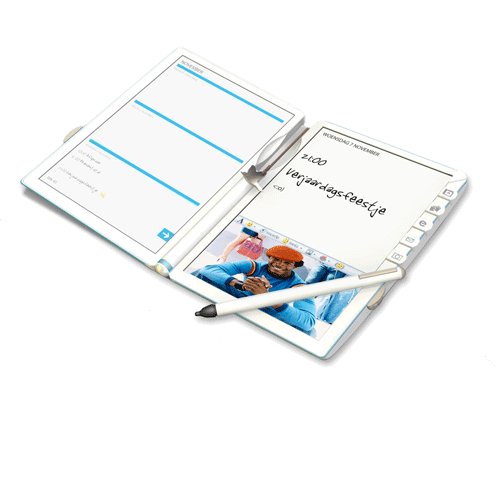 Smart Book
The Smart book is a product concept I designed using my own design strategies to design for women. It is like a paper agenda, only then digitalized with attention for making personal notes and supporting one's own way of writing down appointments, birthday's and other things you write down in your agenda. Making it very personal and easy to use for the individual user.
The outside has an OLED screen in which displays information, for example about appointments or music that is playing. It has a vinger lock to ensure privacy. The lights light up discreetly to notify the user of something personal she/he can self set up.
The outside has a place to keep small things like receipts, notes, cards, etc. And there are several apps like a special navigation app based on landmarks, that are thought of to use with this smartbook.
Special note: the smartbook was designed before the introduction of the iphone.